1 tag
I totally forgot how it felt like. 
I got over the fact that
my family was once big and got smaller. All I need is my mom, my dad, my sister, and my grandma. :) 
I am so  happy at the fact that I started out not planning to have any adings (little bros/sisters) and now finding out that I got both the people I wanted. Hehehe. I am real happy with both these two people's personalities—- Tina, my girl-ading-to-be, who surprisingly looks as young or younger than me, is so incandescently positive, sweet, and bubbly! As of Aaron, my boy-ading-to-be,...
1 tag
I can't wait till I get the body of Vanessa Hudgens. I can't wait till I be as motivated as—- I can't wait to be as confident as—-
Alone. 
How do you believe in God?
You may ask. I believe in God because he answers my prayers. I am not over exaggerating by saying that he answers all of them. There have been many times when he probably said, "I'll say yes to that and grant your prayer". But there are also times when he says no to the things I ask and there are times when he says 'no for now, but maybe later'.  Regardless, he answers all of them. I think for...
tristenchelseaa: Christine was driving through an intersection when she accidentally turned too sharmply and sidewiped another car. Worse yet, she was driving her brand-new car, a wedding gift from her husband Eric. Christine pulled over to the side of the road and the driver of the other car, an older gentleman, got out of hiscar and began to examine his severely damaged front bumper. Then he...
One chance, two chances, three chances, four chances, five chances, and I must be stupid beyond reason if I give a sixth chance. I refuse to feel the same pain I felt last year and I must detach myself from the future that I fantasize, because as of right now I know I wouldn't want to be in a friendship or relationship or companionship who will continue to hurt me with the same reason. ...
Jumble of Thoughts.
I pray morning and night. I pray for what I am thankful for and I can't lie— I pray for God to grant me the things I want. Sometimes he does, sometimes he doesn't. But that's all part of his plan right? Work isn't going that great for me. One of my managers isn't exactly the nicest, and considering the fact that I'm really slow I find myself getting hot...
Finally changing to a new me. :) 
We forget how fortunate and blessed we all are.
tristenchelseaa: So my dad comes home from work and we're all upstairs cleaning (My grandma from the Philippines is coming tomorrow yay!). Anyway, he works at the music center in DTLA and he told us that he came across an usher who's a year younger than I am who was crying. My dad, being the considerate person that he is, approached him and asked him what's wrong. They talked and he basically...
"God, like your parents, Santa Claus, and perhaps your psychiatrist or editor, knows best how to funnel your desires into more likely and beneficial outcomes."  -Amy Tan, The Opposite of Faith 
Because I realized that no matter how much a perfect guy could be…. He will never be the perfect one for me.
Be. Confident. 
It will always be awkward. Always. But it will get better. Always. 
Vow.
In the pursuit of trying to make things workout, I realized that this is a sign that I should not invest so much of my worries on what will never change. This summer, my goal is to realize that my happiness for the day shouldn't be based on how many words are exchanged, let alone the substance of the conversation. The more I try, the more I realize that it'll be harder for me, and the...
June 15, 2012.
Looking back at these Tumblr posts, I would definitely say that this year with Christian has been a fluctuation of UPS and downs. The hardships and struggles that we faced— although not as bad as some couples— have affected me both negatively and positively. There were many instances where I was an inch away from giving up because we fought about the same things and the progression...
Trust, love, communication, compromise, understanding. 
Trust, love, communication, compromise. 
Saturday, June 9, 2012 - You may be quite sentimental about your memories today as a current experience reminds you of a forgotten past event. Unfortunately, nostalgia isn't emotionally fulfilling now, so you might look forward to the big changes ahead. Think before you speak, and be careful that your outspoken approach doesn't hurt an old friend or lover. Ultimately, letting go of the...
Because this talk made me change my outlook on…. Everything.
There's more to life than this.
It still hurts looking at you and talking to you. I don't think thats good. 
Goal: Put you down in my "More Online Friends" list 
Numb.
Notes to self.
1. I will never EVER hurt myself physically or emotionally over things that I have no control over.  2. My feelings comes first. I will never apologize for something I shouldn't be apologizing.  3. I will never expect more than three hours. I will stop expecting the things that I've expected for the last 8 months. I will not expect an amazing kick back. I will not look forward.  4....
Letting go. 
I definitely need to learn how to take into...
I've been hurting myself in different ways possible. And this needs to stop. This really needs to stop. 
1 tag
Because now, I will fake it till I make it. 
1 tag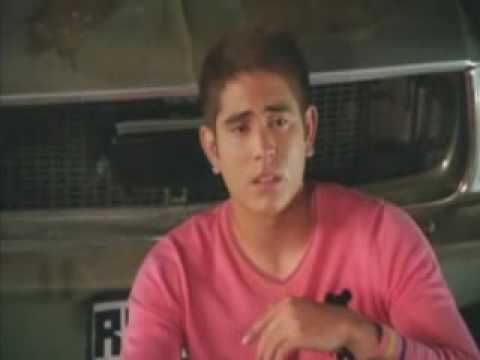 Lost. Empty. Alone.
Very much alone. 
I find myself so unhappy nowadays. I've never felt so unhappy for such a long time in my whole entire life.
Looking back, I might possibly regret gettting into this. 
Caring for someone who doesn't care as much as you do. 
I just wanna go home to my family. 
2 tags
I texted "goodmorning" I get a reply seven hours later. Wdup 
Only through experience of trial and suffering can the soul be strengthened, ambition inspired, and success achieved.
Lord, Thanks for an amazing week. Please give me the guidance and courage to stay 100% motivated next week. :)  Thank you, Chelsea
I guess you can call this my negativity blog. Lol....
Clinging on to something that I shouldn't even be clinging on to.  Finding reassurance, constantly, and not finding it. I don't know why I'm here. You call this vulnerability.  
I look like a fool.
But I also keep in mind that if ever things go wrong, I have the capability of going back in my feet. I know what I'm capable of. 
November 27, 2013.
Cutting my hair short. Mark my words. 
[ ] God Fearing [ ] Gentleman [ ] Trustworthy [ ] Communicator
Finally comfortable in opening up my shell. Finally.